Qualcomm: Innovation to come from cars, not phones
15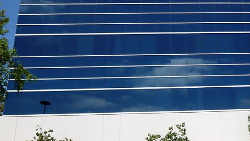 According to Qualcomm CEO Steve Mollenkopf, if it is innovation that you seek, you'll find it not with your new handset but with your latest ride. The executive says that the most exciting tech innovations over the next ten years will be found in the automotive sector. The comments were made late last week at the Frankfurt Auto Show. This is an important trend for Qualcomm to spot and take advantage of as the smartphone market cools off.
While most of today's smartphones rely on Qualcomm for one component or another, its current top-of-the-line Snapdragon 835 SoC powers devices like the
Samsung Galaxy Note 8
, the
LG V30
and the
Essential Phone
. And while Qualcomm does provide some chips for Apple, both companies are currently embroiled in a huge legal fight over the royalties owed to Qualcomm for its standard essential patents.
But you can't blame Mollenkopf for having his attention drawn toward the automobile. According to research firm IDC, companies producing semiconductors will see sales to the automotive industry increase to $50.1 billion by 2021. That would be a 52% hike from last year's numbers. Qualcomm itself is focused on three aspects of the industry: Connectivity, computing and electrification. And the goal isn't necessarily to make cars faster. Cars are beginning to communicate with each other for various reasons including safety and maintenance.
"The car is going through a massive wave of innovation. Many of those innovations are in areas Qualcomm has expertise. You'll see more and more of us here."-Steve Mollenkopf, CEO, Qualcomm
While smartphones are moving toward the 5G and Gigabit LTE era, "
The speed in which the car is taking in new technology is increasing rapidly
," Mollenkopf said.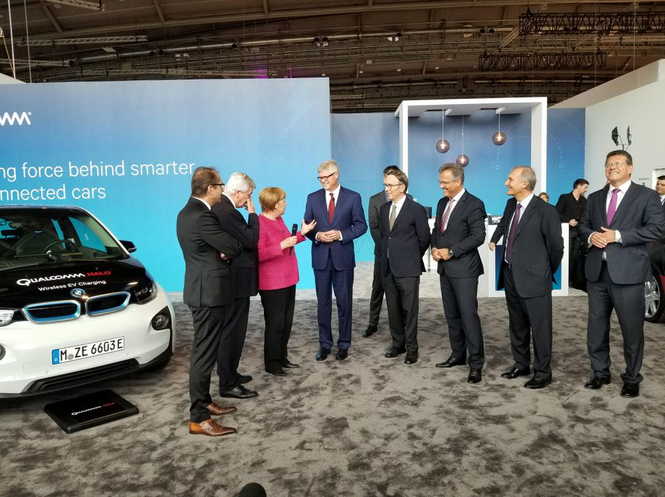 Qualcomm CEO Steve Mollenkoptf at the Frankfurt Auto Show, fourth from left
source:
CNET