Quad HD displays in smartphones? Not always worth it, say our readers
26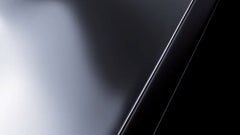 Ah, the naughty pixel! The culprit behind so much controversy—whether we're talking
cameras
or
displays
. But it's not that there's something inherently wrong with Mr. Pixel, it's that too much of him tends to do you little good. At least most of the time. Notably, however, more pixels are a time-tested and proven strategy for pushing new products, so marketers often stretch the truth a little bit. As we've illustrated over and over again, there are fundamental and practical limits to pixel hoarding, and perhaps more importantly—serious performance and efficiency overheads—involved when going for a 4K UHD resolution on a tiny smartphone screen.
But 4K UHD is (and will hopefully remain) an outlier in the smartphone world, so we thought we'd instead talk about the current de-facto (Android) flagship standard: Quad HD, or 1440 x 2560 pixels.
We wanted to know
whether you, our readers, thought the objectively small improvement in detail was worth the extra processing time required to drive the additional pixels, and the subsequently increased power draw—at least on average. So we asked you. And many of you spoke their mind.
Unsurprisingly given the flak we've been getting when addressing Quad HD in the past, a notable chunk of our readers (~17%) say that the extra resolution is worth it
regardless of screen size
. We take it they wouldn't mind a 4-incher with a Quad HD display, then. Probably an experimental bionic eye or something. Anyways, this particular group is, thankfully, dwarfed by readers within the more reasonable, Quad-HD-only-after-5.5" camp, which amassed ~44% of the votes. We can certainly agree that
some
improvement in detail is available then, so that makes sense—even if we'd rather have smoother performance and arguably better efficiency. Finally, the remaining 39% of voters disagree Quad HD is worth the overhead,
regardless of screen size
. See for yourself: