Do you think the performance overhead of Quad HD displays is worth it?
75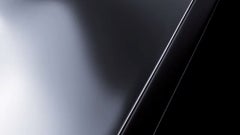 Ever since LG introduced the first truly global Quad HD (1440 x 2560) resolution smartphone, the G3, the trend with super high-ends has been to gradually abandon the 1080p of old and transition to the even more pixel-dense emerging standard. Today, most handset makers have already completed said transition and have at least one Quad HD model—typically a flagship.
A display as rich in pixels doesn't come for free, though, as each individual pixel requires extra processing time and, subsequently, more battery. And even as Quad HD panels are continuously improved upon and get more and more efficient, it's unlikely that they'll ever surpass 1080p units, especially if those had continued getting the same kind of attention. So it's a trade-off. You get a sharper display, but take a hit in performance and battery life.
Given that, and keeping mind that 1080p is already close enough to maxing out your eyes' finite resolving power, an argument can be made that the relatively minor improvements in clarity are not worth the performance overhead entailed to get them. At least if you place a higher value on system performance and power efficiency, which isn't necessarily true for everyone. It really comes down to choice. And so we thought we'd ask directly,
Do you think the performance overhead of Quad HD displays (in smartphones) is worth it?