Quad Drawer – dig through your apps drawer faster than ever
8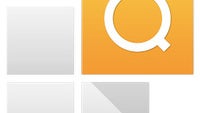 If you're like us, then you most likely have tons and tons of apps installed on your smartphone or tablet. And sometimes, digging through the applications drawer only to find the app you need can be a bit time-consuming. That's where Quad Drawer comes into play - a new app by the same folks who brought us
Beautiful Widgets
.
Meant to serve as a replacement for the Android app drawer,
Quad Drawer allows the user to search through all installed apps
. Typing just the first few letters of the needed application's name is usually enough to get to it. In addition, Quad Drawer lets one change how the selection of applications is displayed – by name, by usage, or by install date. And for those who aren't happy with the standard grid icon layout, a list interface a la Windows Phone is available as well.
If Quad Drawer seems like something you might use, go check it out over at the Google Play store. The application is currently priced at $0.99.