Putting a price on security: meet the $14,000 Solarin phone
11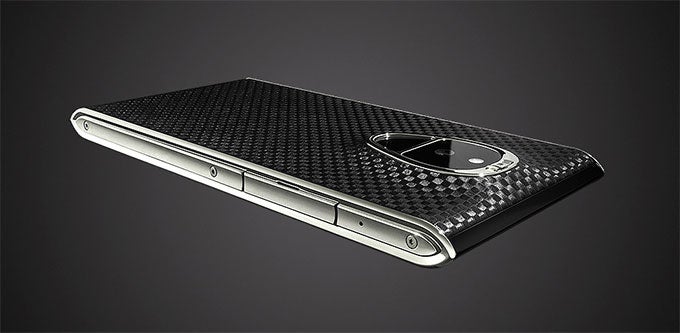 What's a little peace of mind worth to you? In a world full of gated communities, unlisted phone numbers, and private security firms, people are obviously willing to pay pretty well in order to keep themselves and their information safe and secure. And with as much of our lives connected to our mobile devices as they are, it shouldn't be any surprise that smartphone users have similarly found themselves seeking out handset solutions that put a priority on security – even if that protection comes at a serious premium. We've already seen this with phones like the
BlackBerry Priv
and
Silent Circle's Blackphone models
, and now we're learning about a new handset making bold claims of security while dangling a luxury-only price tag, as Sirin Labs reveals its Solarin phone.
The Blackphone 2 and Priv were at the upper end of flagship pricing when they both landed, but they've got nothing on the Android-running Solarin, which starts for around $14,000.
What does that kind of money get you? Well, Sirin Labs co-founder Moshe Gogeg is clear that his company isn't about delivering phones that are heavy on the bling but light on features, and the Solarin instead goes with a (comparatively) reserved design free of over-the-top ornamentation. That said, there are a number of material options to choose from, each with their own look.
Instead, the emphasis is on the phone's security. Gogeg is light on details about exactly how his handset will be markedly more secure than other Android-based "secure" phones out there, and seems to put as much emphasis on the privacy-friendly Swiss laws governing the operations at Sirin Labs as any technical measures actually hardening the phone against attack. We do know that the handset includes a number of secure messaging apps, in addition to a standard-looking assortment of Android security features.
That's asking a lot of faith, especially with this much money on the line, and it remains to be seen both if these promises of no-compromise security will actually deliver, as well as if shoppers are quite so eager to drop this kind of cash on a secure phone.
The Solarin phone runs last year's Snapdragon 810 SoC, has a 5.5-inch 2560 X 1440 display, and a 24MP/8MP camera pair. There's 4GB of RAM, an impressive 128GB of flash storage, and a very nicely sized 4,040mAh battery. All in all, that makes for quite the solid-sounding phone, but again - is it solid to the tune of $14,000?
source:
Sirin Labs
via
Engadget