Pull My Tongue is an adorable game about a hungry chameleon that just went free for a limited time
2

What do noodle cakes and frogs have in common? Not much, unless we're talking about game developers Noodlecake and 'Pull My Tongue' – a delightful puzzle game that just went free for a limited time. Grab it while it's hot!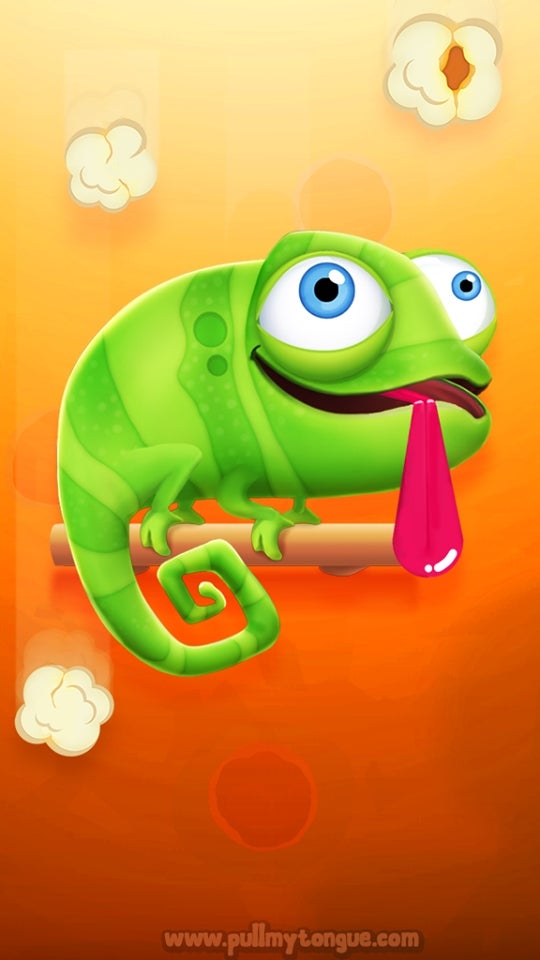 Hi, this is Greg!
In Noodlecake's amphibian magnum opus, you play as Greg, a lovable chameleon with an exceedingly long tongue that seems to have an insatiable hunger for everything in its sight – but mostly, popcorn. It is the aforementioned sticky appendage that comes under your control, dodging obstacles and picking up food items for as long as it can before Greg runs out of air and turns purple.
The game is very simple and you'll be able to get into it moments after launching. Simply touch the screen in the right places to twist Greg's tongue across the desired trajectory. The more popcorn you collect, the faster you'll move to the next, more challenging level. And before you know it, an afternoon has passed, and Greg still wants to eat. That's what you get for petting a chameleon!
Popcorn aside, Greg has a thing for stars. Each level has three types of stars for you to collect, and many of them will be picked up by you along your way to the popcorn. You don't have to collect all the stars to move on, but doing it is a fun challenge and improves your high score. The combination of physics-twisting gameplay and adorable cartoony visuals is definitely a winner on Noodlecake's part. We can see children, adults, and adult children entertaining themselves with Greg's tongue.
Okay, that last bit sounded a little dirty. We apologize. Let's move on. Free (for now) and infinitely re-playable, the sassy 'Pull My Tongue' is available for Android and iOS devices.



Also read: