Android and iPhone battle royale games like Playerunknown's Battlegrounds, Fortnite, Rust
10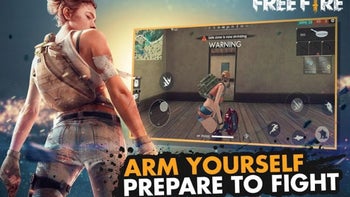 Lately, the indie market has spurred a new genre of games that are taking the world by storm – the "survive and craft" titles, which later evolved into the "battle royale" adrenaline-infused shooters. We are talking about games like Rust, H1Z1 King of the Kill, and Playerunknown's Battlegrounds. These games, even when buggy, unfinished, and in early access, all became insanely popular.
Well, good news is, when a certain genre for PC or console goes popular, mobile developers start thinking about developing the same type of titles for phones and tablets. And the other good news is that our phones and tablets are now powerful enough to actually run games on a similar scale! So, let's check out some Battle Royale games for iPhone and Android!
PUBG
Price: free
The original... port of the PC game, which made battle royale a mainstream genre. 100 players are dropped on a vast island with nothing on them. You go in solo or in a team of up to 4 and need to loot, shoot, and survive until you are the last man / team standing. When it first launched, PUBG Mobile was a laughable copy of other mobile games taking a stab at the royale genre. But, over the months, it has evolved to be a closer representation of the full-blown game. It's also a very well made shooter for mobile — with expansive controls and customization, it's one of the gun-oriented games that we can bear to play on touchscreen.
Fortnite
Price: free
Yeah, Fortnite's Battle Royale mode kind of took the world by storm. There's something to be said for a game if it ends up being the main theme of YouTube's Rewind for 2018. It's colorful, it's spectacular, it's silly, and it's approachable. It's also available for mobile and looks and feels very much like its console counterpart.
Fortnite's concept is similar — 100 players join in a free for all or in 4-man squads. Survivor takes the win. The difference here is that Fortnite lets you destroy pretty much everything that's on the map, collect its parts as a resource, and use them to construct buildings, ramps, stairs, and cover for yourself while in the heat of battle.
Hopeless Land: Fight for Survival
Price: free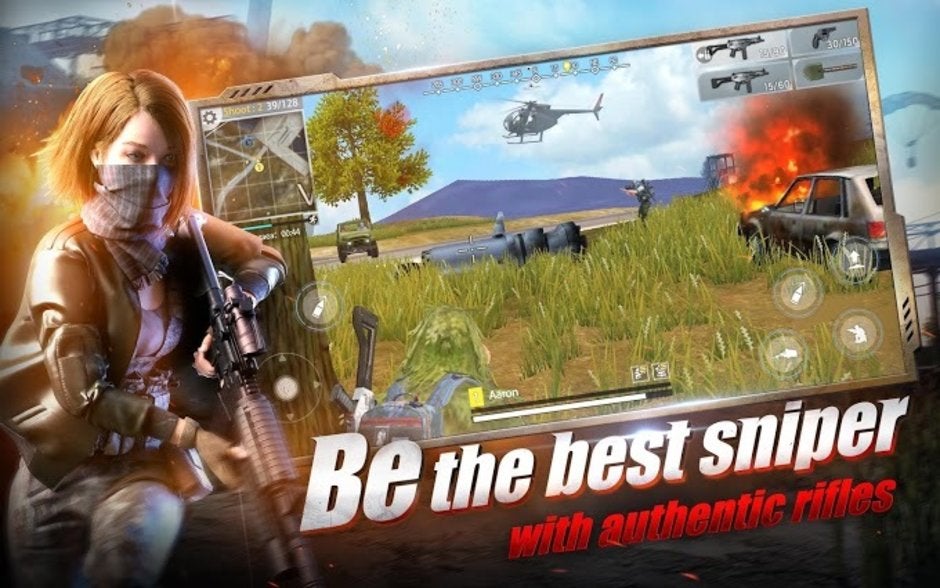 This game looks and feels a lot like PUBG and even does bullet travel time, which is something that even PUBG Mobile doesn't do. Of course, that would up the aiming difficulty via the touch inputs by an insane amount, which is why Hopeless Land has a very generous and very smooth aim assist mechanic. In fact, the whole game feels smooth to control and play. The main game mode — Royale — supports up to 121 players on a map. But there's also the team deathmatch offering, which pits two teams of 8 players each against each other. First team to 100 points wins!
Rules of Survival
Price: free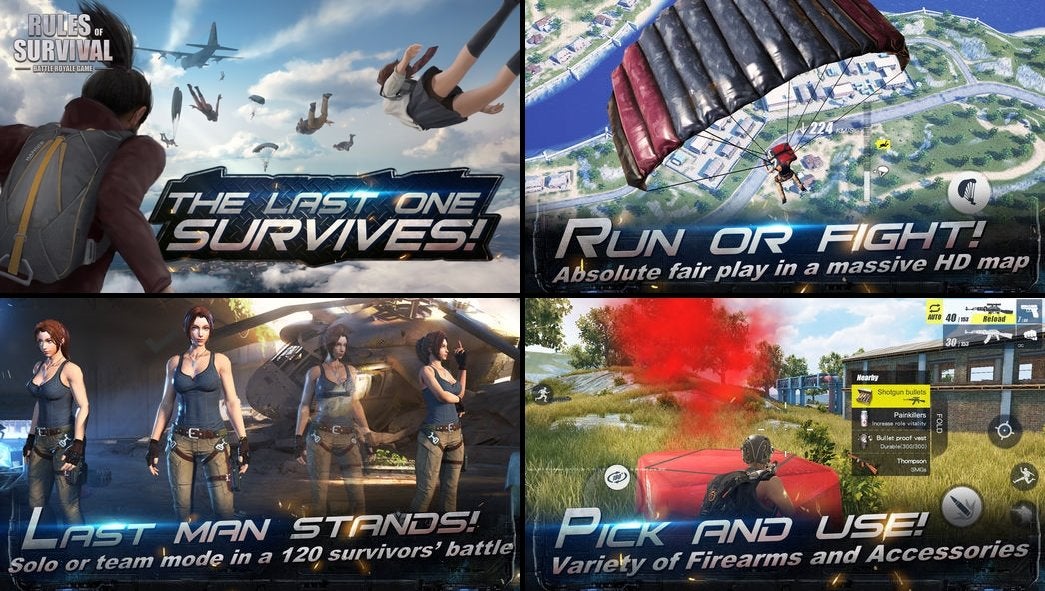 The cleanest, most PUBG-like game for mobile we have found so far. Rules of Survival has all the features of the "original" that it was modeled after, with weapons, attachments, backpacks, and even voice chat. Max player count gets dialed up to 120, but the rules stay the same — do what you must to be the last man / 4-man squad standing!
Garena Free Fire
Price: free
This is a Battle Royale game made for those that don't want to spend half an hour in a match. With a cap of 50 players and 10-minute counters, it offers quick bursts of action whenever you have the time to spare. Its aesthetic mixes the grim and gritty atmosphere of PUBG with the cooky and colorful costumes of Fortnite, playing it safe in a way.
This is the most "finished" game on our list. Radiation Island doesn't let you in the multiplayer madness until you've finished its single player campaign. It's a mix between crafting food, building a shelter, making guns, and killing scary stuff before it gets to you.