Psss...iOS 7 lets users take screenshots of Snapchat messages without squealing
11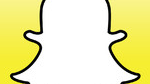 Snapchat is the
Mission Impossible
of messaging apps. Once the message is opened by the recipient, he or she has 10 seconds to read it before the
message disappears
. That makes the app a favorite of sexters everywhere. Despite the short screen life of a Snapchat message, the recipient can take a screenshot of it to get around the system and keep the message forever.
But there is a punishment for those who try to allow a Snapchat to live on in the form of a screenshot. The sender of the disappearing message receives
notification
that a screenshot of the message was taken. This was done to allow someone sending an X-rated Snapchat message to know who is sending him/her those threatening blackmail letters.
Once iOS 7 is installed on Apple iPhone and Apple iPad units through the land, those days of knowing if that Snapchat picture of you wearing nothing but a smile has been memorialized using a screenshot. The release notes for iOS 7 beta 2 says that "
Active touches are no longer canceled when the user takes a screenshot
." Because the removal of an Active Touch is how Snapchat determines if a screenshot has been taken of a message, on iOS 7, Snapchat users will not be able to know if one was taken.
Can Snapchat come up with a fix that will allow message senders to know when their secret messages have been kept for posterity? If not, the release of iOS 7 could mean the beginning of the end of this innovative and quirky messaging app.
source:
Snapchats
via
MacRumors
,
Gizmodo