Proxy advisory firm recommends Sprint's offer for Clearwire over Dish's bid; Sprint responds
1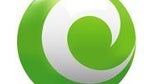 Proxy advisory firm ISS has recommended that Clearwire shareholders vote in favor of
Sprint's offer
to purchase the remaining 49% of the company that the carrier doesn't already own. While Sprint's bid is valued at $2.97 a share,
Dish Network is offering $3.30 for Clearwire
. However, considering that Sprint already owns a majority of Clearwire's stock, the Dish Network offer could be extremely difficult to get past a stockholder vote.
Furthermore, Clearwire and Sprint have worked out a brilliant plan to make sure that Dish doesn't run away with the
spoon
wireless network provider. The nation's third largest carrier is lending Clearwire $800 million to be drawn down in $80 million notes. The beauty of the deal is that
these notes are convertible into Clearwire stock at $1.50
,
less than half of the current price
for the stock. This dilutes any holdings in Clearwire that Dish might own, and makes purchasing the company more expensive for Dish CEO Charles Ergen and his firm. So far, Clearwire has drawn down $160 million.
Ergen still might get the last laugh though. Assuming that stockholders go along with the recommendation from ISS and vote in favor of the Sprint acquisition, Clearwire would be totally owned by Sprint. But
Dish Network is offering $25.5 billion to purchase Sprint
which would include Clearwire once that deal closes. Japan's Softbank also has a bid on the table for Sprint, with a $20.1 billion offer to buy 70% of the company. Dish is seeking as much spectrum as it can afford in the hopes of starting up a new nationwide carrier.
"We are pleased ISS recommends that Clearwire shareholders vote for Sprint's merger agreement. Our agreement has the unanimous support of Clearwire's Special Committee and Board, provides Clearwire shareholders with certain, fair and attractive value and is the best strategic alternative for the company and its minority stockholders. We urge Clearwire shareholders to support the transaction at the company's upcoming Shareholder's Meeting."-Sprint
source: Sprint