Google says it told Sprint and T-Mobile not to sell Project Fi customers' location data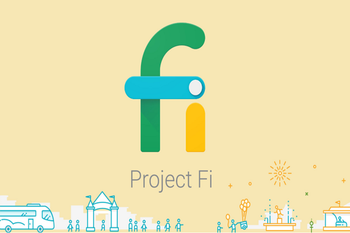 Back in June, Verizon and AT&T wrote a letter to Senator Ron Wyden (D-Oregon), saying that they would
no longer sell real-time customer location data to third party firms
. As it turned out, neither carrier stopped this practice, and yesterday AT&T promised once more that it would cut out sales of this data to third parties. T-Mobile reportedly is winding down this practice and will stop it altogether in March. Verizon has contracts with four data brokers remaining, and is letting them wind down. After they expire, Verizon customers will have to agree to have their location data sold.
Two things gave AT&T the incentive to once again tell consumers that it would not sell real-time location data to third party outfits. One was
a report posted yesterday by Motherboard
that said AT&T, Sprint and T-Mobile were still selling their customers' real-time location data. These carriers, and Verizon, sell this data to firms called location aggregators, who then turn around and sell it to other companies. Thanks to the sale of this data,
the location of almost any smartphone can be found
using just the user's phone number. Secondly, on Wednesday several U.S. Senators called on the FCC to investigate this issue.
Another report from Motherboard published today
reveals that Google had demanded that the two carriers it uses for its Project Fi hybrid MVNO, T-Mobile and Sprint, refrain from selling Project Fi related location data to third parties. First, we should explain that an MVNO is a mobile virtual network operator. That means it can sell voice, text and data plans over leased cellular networks, in this case those belonging to T-Mobile and Sprint. A hybrid MVNO uses a combination of mobile Wi-Fi hotspots and cellular networks. Project Fi customers' phones first look for a Wi-Fi signal to connect to. When it can't find one in range, it seamlessly switches to a T-Mobile or Sprint signal, whichever one is the strongest at the moment.
According to Google, as soon as it heard about T-Mobile and Sprint's predilection toward selling location data to location aggregators, the company demanded that the two carriers stop selling data related to Project Fi customers. Google says that both wireless providers have either stopped the practice, or plan to within months. Let's hope that this time the carriers follow through on their comments.
"For the second time in six months, carriers are pledging to stop sharing American's location with middlemen without their knowledge. I'll believe it when I see it. Carriers are always responsible for who ends up with their customers data—it's not enough to lay the blame for misuse on downstream companies."-Senator Ron Wyden (D-Oregon)"