Prisma officially goes live for Android so you can paint your pics
6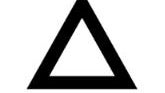 Prisma is an extremely enjoyable app and those on iOS have been getting to have all the fun because the app hasn't been available on Android. We got a bit of a tease last week as
the app briefly went live
, but now Prisma is officially available for Android and live in the Google Play Store for anyone to install.
If you haven't heard of Prisma, the idea of the app is pretty simple: it's a fairly standard photo-filter app but the twist is that Prisma will make your photos look like paintings. Right off the bat, the app comes with 36 filters to give your photos a unique painted look and each one has an intensity adjustment option to add a little flare or a lot. The app will also automatically crop your photos to square and give you quick share links to Instagram and Facebook. And, at least for now, Prisma is completely free without any in-app purchases.
In a short round of messing with the app, Prisma is nice, but the filters could be slow to apply and sometimes hung and needed to be tapped a few times before working. With 36 possible filters, that means it could take quite a while to see all of the options on one photo, but once you see the preview it's fast to switch around and compare.