Press for Android updated to take on the real Google Reader apps
1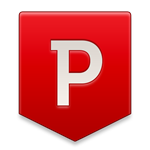 We let you know about
Press for Android
last month, when it first launched. It stood out in a field replete with Google Reader apps, because the developer, TwentyFive Squares, put more focus on design. There are nice looking Google Reader apps, but most ultimately tend to be fairly utilitarian. Press looked very good, but it was missing some key features. Today, Press got an update that bumps the functionality nicely.
At the time of launch, the developers admitted that Press was lacking a key feature allowing users to quickly move through a feed while in the article view, and promised that a fix was already in the works. True to that promise, Press now has navigation arrows to let you move through a feed list, but also true to form, the team didn't just add in the functionality and leave it at that. Instead, the team added a design element where the app will fade out/in from one article to the next. It does add a bit of time if you're running through very quickly, but it's a very nice touch if you're not in a hurry.
The update also adds background syncing, background sync notifications, and sync-on-start to make sure your news is there and ready for you as fast as possible. There are also a few other changes to article titles and such, plus the always fashionable "performance enhancements and bug fixes".
There is no free version of Press, but with this update, the app is certainly worth the $1.99 price tag, or at least your 15 minute refund window trial. If you want to give it a shot, you can find it in the
Google Play Store
.