Press for Android is a very pretty Google Reader app
0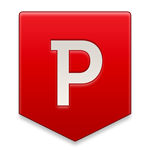 Design is one of those things that people always tend to assume doesn't happen on Android, and that it is the sole property of Apple products, but that just isn't true, and a new app, Press, aims to prove that. There are many RSS and Google Reader apps available, but Press is one that will make you take a second look, because this app is slick, and it is Android only.
The UI is clean, but gives easy access to needed features, and uses nice visual cues for navigation. Press takes advantage of the new Android UI language that Matias Duarte will always take a moment to talk about, meaning lots of swiping gestures, and sliding panels. Article views are formatted very nicely, much like you'd get with Instapaper or Pocket.
But, the app is still a work in progress and is missing some key features that have become standards of Google Reader apps. The number one missing feature is a way to quickly move to the next post when in article view, no arrows, no swipes. It's annoying, but the developer, TwentyFive Squares has promised that it is looking into it. The app also doesn't have a widget, or a dark theme, but it seems like the devs are working hard on the app, so these may not be issues for long.
Press does require a Google Reader account, and can't work as a standalone RSS reader. And, the app will cost you $1.99, but that means there will never be any ads. If nothing else, it's worth giving it your 15 minute refund window to test it out. If you want to try, Press is available in the
Google Play Store
.