Pre-announcement rumor says Samsung Galaxy Gear smartwatch may cost $450
20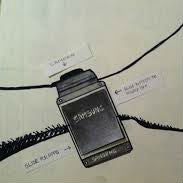 We're a bit under an hour and a half away from the
Samsung Galaxy Gear
announcement, but that doesn't mean the rumor mill is going to stop. The latest potential news on Samsung's soon to be announced smartwatch is that the device could potentially cost as much as $450. That's a price that would put it at more than double what the newly announced Sony SmartWatch 2 will cost.
Of course, we should keep in mind that the rumor is based on the South Korean pricing. A South Korean news site is saying that the Gear will be priced at 500,000 won, which would translate to about $450 in the U.S.. But, gadgets do often cost more in South Korea than they do in the States, so it is possible that the Gear could come in cheaper when it makes its way over here.
Still, if this rumor is to be believed, it's probably not likely that the Gear will cost much less than about $300-350. Samsung has said that the device is more of a "
concept
" than a fully realized product, so this may be something like the Google Glass pricing, where it is priced higher in order to only attract the enthusiastic beta testers, and push away any impulse buyers.