Powermat and Wireless Power Consortium team up for wireless charging
2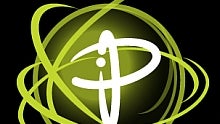 Regardless of your OS preference, or brand loyalty, there seems to be one thing we can all agree on: it's good to be cordless. More and more device OEMs are including aftermarket options for
wireless charging
, and it looks like that will eventually be the norm.
To that end, Powermat has joined the
Wireless Power Consortium
, adopting their Qi standard. That's significant because, up til now, those were the only real powerhouses in the wireless charging market.
And with the combined efforts of the WPC and Powermat, we're more likely to see factory solutions coming to our devices. Companies like
HTC
and Palm/HP are offering aftermarket inductive battery doors, but it's still not ubiquitous enough to include from the get-go.
Powermat already has a strong presence in retail stores, and the WPC has the support of 82 different wireless companies, but the key to wireless charging's popularity will lie in its adoption in public spaces.
Airports
, restaurants, hotels, and more are installing inductive charging equipment within everyday surfaces, so we don't have to worry about carrying cords, or looking for power outlets. And when customers begin to expect such convenience, that's when we'll see the OEMs including it straight from the factory.
source:
Android and Me