Potential Microsoft smartwatch may have just cleared the FCC
6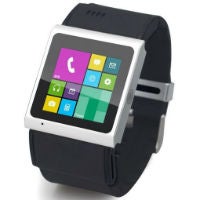 There have been consistent rumors that both Microsoft and Nokia had been working on wearable devices separately. The rumors from the Microsoft side culminated a couple days ago with a report saying that Microsoft might be getting ready to announce a smartwatch within
the next few weeks
. Now, we have what appears to be more evidence for that with what could be a Microsoft smartwatch that has cleared the FCC.
The evidence is admittedly thin, but present. The filing is for what is labeled a "Mobile Wireless Device", but the only radio found inside is for Bluetooth LE. Mobile devices that only contain Bluetooth tend to be either wearables or accessories/peripherals, and Microsoft has never really gone too deep into accessories. It could possibly be a Bluetooth keyboard or mouse, except that the filing also lists three different sizes for the device - small, medium, and large.
When you consider what kinds of "mobile wireless devices" would come in different sizes, and only include Bluetooth, that mostly points to a wearable of some sort. Microsoft has been rumored to be working on a device that was more of a fitness band than smartwatch, but that may only be the "small" option, with the larger options being closer to proper smartwatches. We could find out relatively soon.