Potential Asus ZenFone 3 caught on benchmarks
15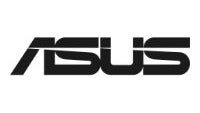 Mid-range phones keep getting better and cheaper, making them much more reliable and better purchase options for budget-conscious buyers. One of the kings of that segment has been the Asus ZenFone, and it looks like Asus might be testing out new ZenFone 3 models, because there are two versions that have popped up on a benchmarking site.
Interestingly, there are two models that have shown up -- the Z010DD and the Z012D. That alone indicates we're looking at potential ZenFone 3 models because the ZenFone 2 came with model numbers Z008 and Z00AD. Also of note, it looks like Asus is giving up on the Intel chips that it used for the ZenFone 2 and is switching to Qualcomm this time around.
The Z012D appears to be the higher-end model with a 5.5-inch 1080p display, a Qualcomm Snapdragon 650 and 3GB of RAM to go with a 12-megapixel rear camera and 5-megapixel front camera, while the Z010DD looks like a lower-end model. It brings a bigger display at 5.9-inches, but with a lower 720p resolution, along with a Snapdragon 615 and 3GB of RAM.
Assuming the pricing stays the same, we'd be looking at devices in the $200 to $300 range, which sounds about right for those specs. No word on when we might see them released though.