Possible video of Ice Cream Sandwich on a Nexus S
57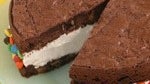 Video has come out from someone who bought a Nexus S off of eBay, and that device supposedly is running Ice Cream Sandwich. The video itself is about 2 minutes long, and was quite obviously made by an amateur. The video is shaky, and the person running through the OS doesn't really know what to show or where to go to give us any real indication that this is for real.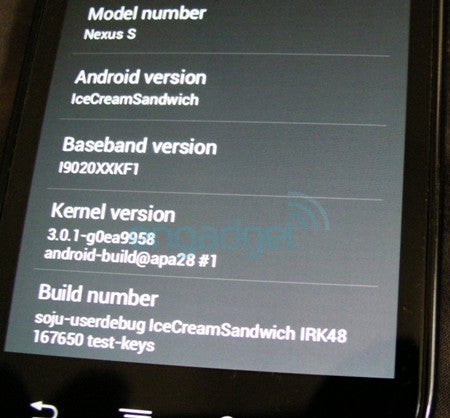 If this is ICS, it's getting closer to what we'd expect, because it seems like the major focus of Google for this release is to combine phone apps with tablet apps in order to make a more cohesive experience for developers. We are expecting a fair bit of change to the UI, but we wouldn't be surprised if it doesn't change that much. The video shows the lock screen with a Honeycomb-like lock circle (which could have been achieved by using Ripple Lock from the Market.) It also shows general UI changes, like the switch from Gingerbread green to Honeycomb blue. It also shows a card-style app switcher, which looks pretty cool, and does make sense given that Matias Duarte used the same system in creating webOS. Other than that, the video is a lot of fumbling for while the user figures out what to show.
For the obvious naysaying that is needed in a piece like this: although the about screen isn't redacted like the last fake, and the kernel seems to be a realistic version, the baseband version is a few months old, and once again the version is labeled "IceCreamSandwich" rather than with a number. Although, if Google still hasn't decided that ICS is officially Android 4.0, then that could make sense. Not to mention, the whole effect shown could be replicated with a launcher skin or custom ROM. Overall though, it's definitely a step up from
the last leak
, and at least made us pause for a second to wonder about it.
Sound off! What's the likelihood that this is real? And, if it does turn out to be real, are you happy with how it's looking?