Poll results: you give the green light for USB-C port on the Note 7
5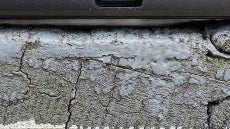 Samsung's Luddite period might be coming to an end with the
Galaxy Note 7
, as the upcoming phablet is rumored to be equipped with that elusive USB Type-C connector by numerous sources. That is why we asked you if you would be disappointed to see Samsung giving in to the trend, and outing its first major phone with a Type-C port this summer, with all the downsides and advantages that might follow. Well, it turned out that you are pretty nonplussed about it, as more than two thirds of our respondents are strongly in the USB-C camp, while 20% will take whatever port Samsung chooses for granted.
Samsung may be the last bastion of USB Type-C holdouts (some GoT material right here), as it created the flagship
Galaxy S7
and
S7 edge
without the up-and-coming connector this spring, opting for the oldie but goldie microUSB port instead. There are plenty of reasons that was a wise move, as Type-C cables are nowhere near that cheap and ubiquitous as microUSB ones, so if you arrive in a hotel at the middle of the night, and remember you've forgotten to pack your charger - tough noogies, as there's a snowball's chance in hell that the concierge will carry a USB-C cable just yet.
Moreover, Samsung's fast wired and wireless charging make equipping its phones with the trendy connector somewhat redundant, as even now they have the fastest charging times of all flagships anyway. What's left is the speedier data transfer, but
even for that there are limitations
, so Samsung just didn't feel like producing a USB Type-C phone in the millions of units just yet.