Poll results: the iPhone X notch draws hate and ridicule
25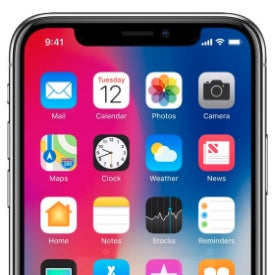 So, Apple has finally updated its iPhone design and wow... did it do it in a controversial way. First, the only way to get the new form-factor is by coughing up $1k on the premium
iPhone X
, then, there is the fact that if you can only afford the more reasonably-priced
iPhone 8
you'll find that it's rocking the 4-year-old design that we've had since the
iPhone 6
.
Anyway, not all is ponies and happiness with the
iPhone X
, however. Its all-display front actually has a weird-looking forehead. Some might say Apple's top-notch phone is ruined by a top notch. Of course, it's used to house the phone's earpiece, front camera, and its sophisticated Face ID sensors. But it still drew quite a bit of ridicule.
So, does everyone hate it?
We decided to run a poll
and see how many of our users do... Here's how the votes tallied up: