Does the iPhone X's display notch bother you?
64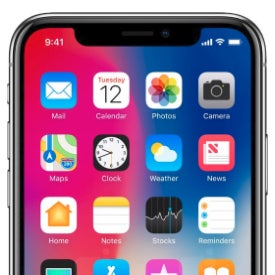 The dreaded Notch
We've seen it time and again in various leaks and once Apple announced it, it was official — the
iPhone X
's all-screen front is kind of "ruined" by a notch at the top of the display. It's there to house the super-advanced depth-sensing Face ID sensors and camera as well as the earpiece, of course.
Now, you may have noticed the quotation marks around the word
ruined
above. That's because, while some people absolutely hate
The Notch
, others don't care for it. We are pretty sure that some will even learn to love it as it's a signature of the iPhone X's look.
We were wondering just how controversial it is, though. So, here's a poll for you — do you hate the iPhone X's Notch?