Poll results: Relative to a year ago, are you more or less interested in Android smartphones with a premium build?
32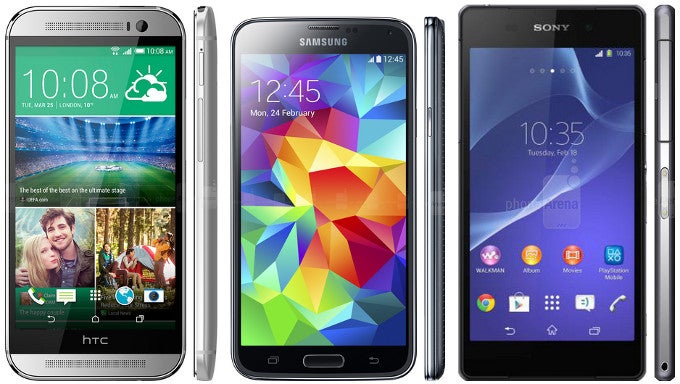 Are you tired of the never-ending stream of plastic Android smartphones? It seems that for every smartphone with a premium build (read: metal, glass, ceramic) we get about a hundred made of plastic. Of course, manufacturers such as HTC, Sony, and Apple, all have products that should satisfy that niche, but the split is still far from even remotely balanced.
This is why we asked you earlier this week, whether you like the trend of premium chassis materials that we are witnessing with flagships like the new HTC One (M8), or the
Sony Xperia Z2
? Given that those manufacturers are able to pull off spec'd-out handset with glass and metal housings, all eyes seem to be on Samsung, whose
Galaxy S5
"perforated" look is still a fancy plastic casing.
Samsung seems a day late and a dollar short when it comes to a premium flagship build, as 63% of our respondents demonstrate a renewed interest in more upscale wrappers for their expensive phones. Granted, most of them end up snugged in a case anyway, but people apparently feel duped when they are paying $600 for a handset without subsidies, and get moulded polycarbonate in return, instead of glass or aluminum. Less than 20% of the respondents say that they haven't changed their opinion over the course of a year, and plastic is fine by them. Samsung is murmured to
launch a "luxury" F series of handsets
, using
metal exterior for the design
, so hopefully we'll see some more tangible confirmation on this soon enough for the perceptions to change.