Poll results: Nokia Lumia 920 - is it what you were hoping for?
14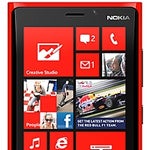 Last week we asked you whether the new
Nokia Lumia 920
met your expectations, and the majority of people who participated in our poll responded positively. In particular, about 38.5% of all respondents said that Nokia's new flagship is about as good as they expected it to be. However, the percentage of people who did not expect the Nokia Lumia 920 to be that good does not lag far behind - over 34% confirmed that the smartphone exceeded their expectations.
Far less were the poll participants who were underwhelmed by the Lumia 920 - a tad under 17% thought that Nokia could have done better. At the bottom of the chart with 10.5% sit those who are still not fond of Windows Phone 8 even though the latest smartphones powered by Microsoft's platform seem pretty sweet.