Poll results: Lenovo acquires Motorola. Are you excited about what the duo can bring to the market?
25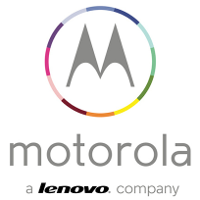 Last Wednesday, it became known that Chinese Lenovo has moved to acquire Google's Motorola subsidiary, and succeeded
. As much as we like to think that we're on top of what's going on in the industry, this one actually came as a surprise, even though we were well aware that Motorola was bleeding money, and that Google was likely most interested in the former's patent portfolio more than anything. Judging from the community feedback to the deal, we were not alone. Of course, Motorola being acquired by a Chinese company was a little more than a nasty surprise for some, and in some cases the discussion went awfully political, even for our taste.
Anyway,
we went ahead and polled you on your opinions of the deal
, and asked you whether you're more or less excited about the prospect of a 'Lenovorola'. We made it a point to include a third option -- 'undecided' -- for we realized that quite a few people will just need some time to let this sink it. Perhaps we all do. But the fact is that most of us (48.09%) are not jubilant about the deal. Some 31.36%, however, thought back to what Lenovo managed to pull off with IBM's ThinkPad division back in 2005, and are more receptive to the move. As it turns out, Lenovo is planning on much the same type of approach with Motorola, though it'll be a while until we know for sure. Lastly, a sizable chunk -- 20.56% -- were left pondering what to do with this new information. We didn't put this option by mistake. It points to the fact that it's just too early to call this, but we can't help but lean on Lenovo a little bit in this instance. There's no silly play of favorites here -- no one can deny that Motorola was (and still is) on path to financial disaster, and the Moto G and Moto X, as good as we think they are, are no winners. Not financially, anyway. And Google, as much credit as it may deserve for initiating a revitalization at Motorola, just doesn't seem like what Motorola needs right now -- a bold partner with something to lose.