Poll results: Is a 5.9-inch Nexus X (aka Nexus 6 'Shamu') too big for you?
33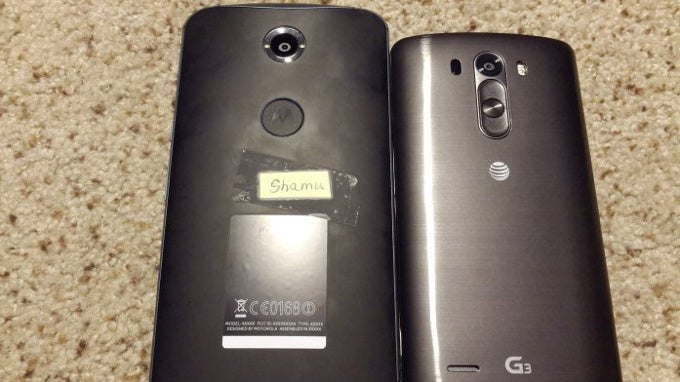 With leaks all over the place about a new, 5.9-inch Nexus X smartphone (a phone also referred to as the Nexus S, or under its Motorola 'Shamu' codename), it seems that Google's next Nexus is almost certainly going to be a phablet. And not just any phablet - at such a display size, it will be one of the largest phablets out there. It will be huge.
But is that really a good thing? More screen estate is great for looking at images and watching movies, but our hands have a limit, and our pockets do too. The truth is that the benefits of a larger screen inevitably meet the downside of reduced portability at those screen sizes.
We weren't sure what to make out of this new size: some in the office seemed okay with it, but many were shocked by how large Google seems to have decided to make the Nexus X. So we turned to you, our readers, for a more definitive opinion:
is the Nexus X too large
?
The results are in, and the overwhelming majority agrees: the Nexus X is just too huge for them. More than 69% of the votes, or nearly two thirds of all votes, said the large size was a turn-off, while only around 31% considered it a size that's okay / likeable.
And even though the Nexus X launch is expected to happen soon, Google might be in for an unpleasant surprise - not that many people like such a huge form factor.