Poll results: How much mobile data do you consume per month?
11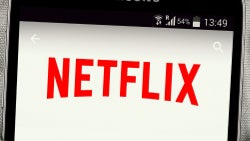 We asked you last week how much mobile data do you consume with your cell phone line each month on average, and boy did we get varying results. Not only was the 10-20 GB category larger than we expected, but the 20+ GB camp got the third largest share of our 1469 respondents. Granted, most of you consume less than 10 GB a month, but if these results are any indication, it won't be five years before we start consuming 20+ GB monthly on average, as predicted, but much sooner.
Pricing for data plans - postpaid, shared or prepaid - has gotten much, much simpler after the major US carriers ditched the venerable two-year contract, and it is now much clearer to figure out which one offers the best deals. The data buckets have fallen in price, too, just as the networks are becoming faster and faster, with everyone's 4G LTE rolling out, and
5G creeping up on the horizon
.
Recently,
a research firm suggested
that in five years the average monthly mobile data consumption will be in the vicinity of 22 GB a line, which might sound like a lot at today's prices, yet some people are already consuming as much (nudge, wink,
that's about the ceiling
for those "unlimited" data plans you might have grandfathered or gotten in a promotion).