AT&T looking to one-up competitors with 5G speeds of up to 10 gigabits per second
16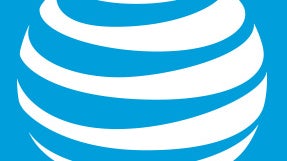 After
Sprint showed off its 5G speeds
during the Copa América Centenario soccer tournament in Santa Clara, AT&T announced on Monday that Middletown, New Jersey, will be getting 5G before the end of this summer. The township will join Austin, Texas, as the second location in the US to get the blazing fast speeds on AT&T's airwaves while the carrier is evaluating the technology's potential. There's one catch though: at first, 5G will be made available only as a home broadband service, not as one you'd be able to get on your phone.
As companies set the 5G hype machine into motion, AT&T boasted about the speed of its wireless internet offering, saying that early tests have yielded speeds 10 times faster than those of Google Fiber and 5 times faster than what Sprint showed off last Friday. The company claims that its download speeds are hitting around 10 gigabits per second (Gbps), which is mighty impressive, albeit for results from preliminary lab tests. To put this into perspective, with this much bandwidth, you'd be able to download a 90-minute long 4K movie in about 60 seconds.
Verizon, AT&T, T-Mobile and Sprint are all preparing for the next step in wireless internet technology and are hyping users up with promises for never before seen speeds. The truth is however, that the mass adoption of mobile 5G is years away. The industry has still not settled on standards that 5G will run on, and it will be at least a few more years until that happens.
via:
CNET
Recommended Stories