Poll results: How much is too much? Vote for your phone screen resolution of choice
49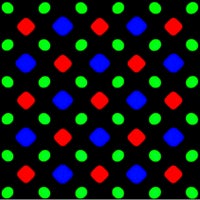 We asked you last week what smartphone screen resolution do you think is the best tradeoff between
pixel
density, power consumption and visibility. Granted, we have different screen sizes and matrix technologies, which changes the ppi count to an extent, but at these types of resolutions, it doesn't matter as much as it used to. Alternatively, the question might be read as asking what resolution is already enough on our phones, and the borderline from which manufacturers should look into more tangible screen quality characteristics like power consumption, brightness, reflection, and so on.
With even budget handsets starting off with HD 720p displays these days, midrangers boasting 1080p screens, and high-end models blasting off to the Quad HD mark, do we need higher mobile screen resolutions? Rumor has it that Samsung will have a 6" Ultra HD Super AMOLED display with 4K resolution in mass production next August, just in time for an eventual Note 5 announcement a month after.
The other two big players in the mobile display game, LG and Sharp, are also ready to introduce such mobile displays that will be breaking the unthinkable 700ppi pixel density barrier. It's certainly something to brag with, but, given that Quad HD phones today last less on average than their 1080p counterparts when it comes to battery life, which in their turn give away to 720p handsets, the constant resolution chase becomes somewhat moot, as our own poll results suggest.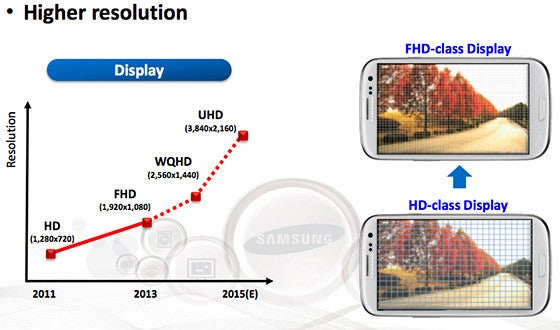 Almost half of our 4050 respondents have pegged 1080p as their preferred resolution of choice, or the sweet spot where more than enough pixel density meets frugal power consumption, and other virtues. Quad HD is the next favorite, with 19% of the votes, while Ultra HD, which is not even retail yet, got 12% of the votes. Interestingly enough, 14% of you would take the highest resolution that the manufacturers have to offer at the moment, while only 6% are satisfied with HD 720p only at this point in time. Still, the poll results show that users are overall satisfied with the 1080p threshold, and anything over that shouldn't compromise too much with battery life, brightness, or other important display quality criteria.