Poll results: How do you feel about the onslaught of biometric sensors on our mobile devices?
11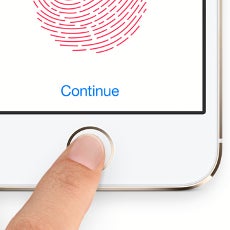 We asked you last week whether you are enthusiastic, paranoid, or balanced when it comes to the biometric sensors that are popping up all over our smartphones these days. Things like fingerprint scanners come in mind, which are already on flagships from mobile juggernauts like Apple, Samsung and HTC,
executed in a different manner
, but carrying with the same secure identification goals. Samsung even
throws in a heart rate monitor in its latest Galaxy S5
, so apparently biometry on our mobile devices is here to stay in various shapes and sizes.
A large portion of our 1174 respondents, 36%, don't ever want to hear about it, in light of the NSA snooping scandals, and the constant efforts for hacking into our personal digital info from all sides, public and private. The largest single category of respondents, however, 42%, don't mind a little finger scan or heart rate record thrown in here and there, as long as it is done in a safe manner that brings added convenience for the user. Only about a fifth of you, 21.55%, are very enthusiastic about biometry as the wave of the future, which is primed to replace passwords, PINs, patterns, and so on. Thus, if the companies think long and hard how to make the sensors value-adding and convenient, and at the same time block unauthorized access to our biometry data, people are willing to give this trend the benefit of the doubt.