Poll results: Can the more open nature of iOS 8 bring the Android marginals into the Apple fold?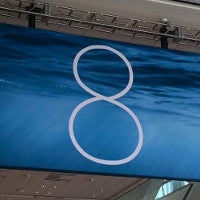 Just three days ago, Apple took to the stage during its annual WWDC developer meet-up, and announced the next iteration in the company's iOS history: iOS 8.
Unlike the last major update (iOS 7), iOS 8 won't feature any significant design changes, and will instead build upon the existing functionality and features stack with a number of new goodies. In fact, what really sets this particular update apart from past efforts is the underlying message it seems to carry: Apple is finally willing to open up a bit. Indeed, with support for third-party apps, (relatively) open access to the Touch ID fingerprint scanner for developers, and several other multitasking enhancements, it would appear that Cupertino is finally easing on its obsession of sandboxing everything (not that that's a necessarily bad choice).
iOS 8's feature list goes on and on, of course, but the above changes did struck us as the most essential, especially in a world it has to share with Android. In fact, one could speculate that this, in a way, could be Apple's way of addressing the growing influence of the rival OS. Which is why, immediately after Apple's event,
we went ahead and asked your opinion
. Could these changes and the promise they hold for the future help Tim Cook and company claw away at Android's share, specifically with people that find themselves on the fence?
A resounding "NO!", that's what the majority of poll participants, some 45.74%, had to say. Another 20.38% agreed that this new Apple approach is intriguing, but they remain skeptical for now. On the other side of the barricade, 20.79% of poll takers consider this a very real threat to Android, though they wouldn't make any bets just yet. Lastly, 13.09% consider this move to be a very real nail in Android's coffin.