Poll results: Buttons on the back – Aye or Nay?
49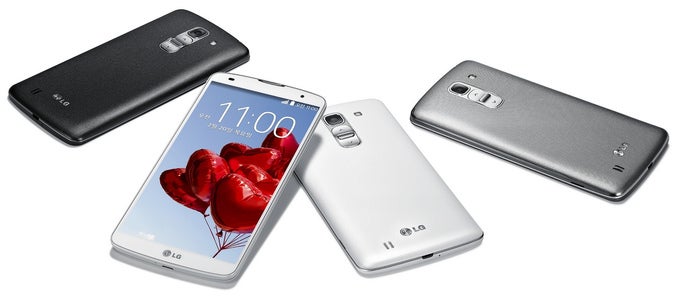 Every major manufacturer out there has a 'thing', at least according to public opinion. Among other things, Apple has its unyielding stance on the topic of screen size, while Samsung is intent on miring the consumer's mind with an endless stream of options in the face of an extensive product line. As of late, LG has started out its own 'thing' -- buttons on the back of devices. Indeed, that experiment of sorts seems to have paid off, for the South Korean number two has now fitted a total of three devices with them -- the
LG G2
,
LG G Flex
, and now the
LG G Pro 2
. It made sense, then, for us to
go ahead and check with you: are you liking the new approach or not?
As it turns out -- no -- the majority of us do not mind LG's way of doing things slightly different. About 73% of respondents cement that notion. The remaining 27% think it's a bad idea, and they'd rather pass. Of course, given the company's apparent resolve to keep on banking on this differentiating factor, along with its vow to become the third largest manufacturer in the world by the end of 2014, means that quite some people will be faced with the question for real. Considering the latest products to come out of the company's labs, it appears almost certain that an LG devices will make most people's shortlist in the upcoming year. But can LG keep up the pace? Now that's a good question.