Poll results: Are you unhappy that Samsung ditched replaceable battery and expandable storage for the Galaxy S6?
36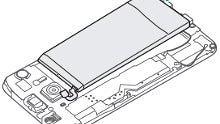 With the
Galaxy S6
and
S6 edge
, Samsung finally took a bullet for the unibody team, and sealed off their battery compartments. Sixth time was the charm in the flagship Galaxy S line history that did away with Samsung's signature flexible design decision that gave you the chance to swap the battery at will if needed, or add extra storage via a microSD slot.
On the other hand, we've got a new durable Li-pol battery type in the S6, plus it ships with 32 GB of internal memory out of the box, instead of the basic 16 GB so far. While proper battery tests are still to be made, the S6 won't be much farther than other flagships in terms of battery life, if Samsung's history and the official talk/standby times are any indication. Moreover, for the sake of a sealed-off battery, you get the thinnest, most premium metal-and-glass chassis in various reflective colors that Samsung has ever graced us with in the Galaxy S line, plus built-in wireless charging.
This is why we asked you last week if you are unhappy that Samsung did away with its replaceable battery and expandable storage paradigm in the S6/S6 edge, or if you don't really care, as long as the battery life is decent and there is enough storage out of the box. Well, it turned out that a majority of our 3818 respondents think a flagship Samsung without removable battery and expandable storage is not a true Samsung flagship, while 38% of you replied that they don't mind as long as battery life and internal memory meet their marks.