Poll: Most Americans ok with PRISM phone tracking
85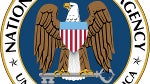 If the recent leak about the
NSA's PRISM phone record tracking program
had taken place in another era, Americans would be calling for the impeachment of every elected official involved. During the
Watergate era
, when we had a paranoid President in office, and U.S. citizens were wary of every pronouncement that came out of Washington D.C., this story would have had more of an edge to it. But we live in a different age now, punctuated by the tragic events that will forever be known as 9/11.
A poll conducted by Pew Research found that 56% of Americans polled feel that phone tracking is an
acceptable way
to fight terrorism while 41% say it is unacceptable. 1004 people were surveyed and while the majority seem to be okay with the phone tracking, 52% draw the line with tracking emails in order to fight terrorism. 45% say that it would be okay for the government to monitor citizen's electronic mail.
A whopping 62% of those asked said that they would rather that the government investigate terrorism threats even if the investigation intrudes on privacy. That figure is a bit lower than the 68% who didn't mind the intrusion back in November 2010. And the older you are, the more concerned you might be about a terror plot. Of those 65 and older, 68% would rather the government track down terrorism even if it intrudes on privacy. That figure drops to a slim majority at 51% for those aged 18 to 29.
27% of Americans are following this story closely, compared to the 33% that track economic conditions and the 9% that read about riots in Turkey. That would seem to indicate that interest is fairly high in this story. 31% of those who disagree with the government program are following the story closely as opposed to the 21% who agree with what the government is doing.
source:
Pew
via
BGR
Recommended Stories