Pokemon Go may soon be played on Google Cardboard or other VR equipment
6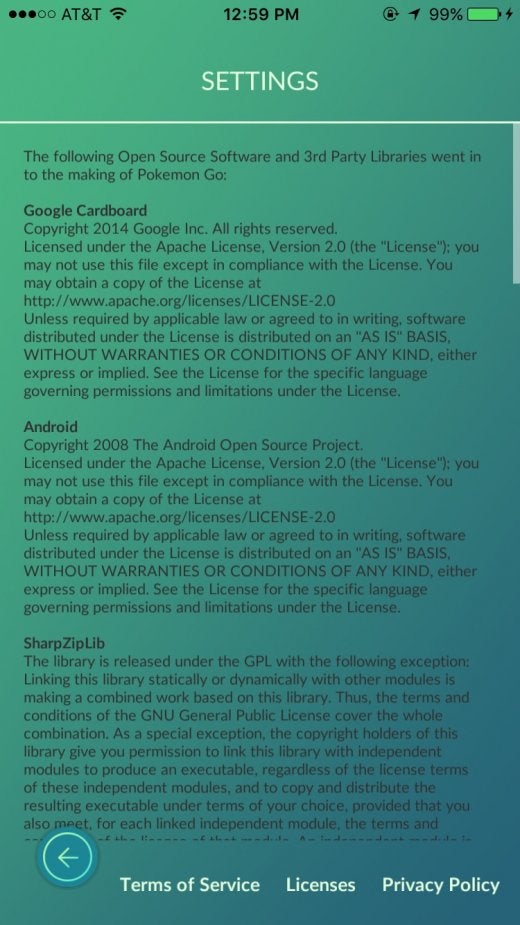 The other day, we reported that game developer Niantic's CEO — John Hanke — has dropped a couple of cryptic hints that the game might be looking to
make a leap to some sort of augmented reality devices
, such as Microsoft's HoloLens and Google's Glass. Now, eagle eyed users have spotted what could be a hint that Google Cardboard may be on the developers' minds as well.
Entering the game's settings menu and finding the Licenses sub-menu will bring up a list of the licensed software that Niantic used to build Pokemon Go. Right on top of the list, we can see Google Cardboard.
This easily leads to the speculation that the game has been prepped for VR goggle compatibility, possibly to be patched in some time further down the line. Now, safety issues aside, it's worth noting that Pokemon Go does need a constant camera feed, seeing as it's a type of an AR game, and there are currently no VR goggles out there that have a cutout for the phone's camera. This could possibly mean that Niantic might be planning to release a proprietary accessory – just like the Pokemon Go Plus bracelet, but a headset – that allows users to mount the smartphone to their noggins and experience the game in VR thanks to camera cutouts on the back.
Now, we do have our doubts that Niantic believes this is a good idea, but if it truly does come to pass, all we could say it – please don't put those goggles on and walk around the street with them. The game hasn't been out for a week and accidents are already happening
left and right
, imagine how it would be if people had no peripheral vision. Also, consider how you would look.
source:
Business Insider