Pokemon GO update brings Team GO Rocket boss fights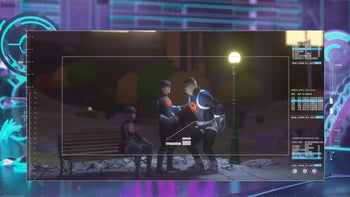 Niantic continues to add content to one of the most popular AR mobile games of all-time – Pokemon GO. The latest update introduces boss fights for Team GO Rocket, something that was teased in a
previous blog post
a few days ago.
Giovanni, the boss of both Team GO Rocket and the original Team Rocket has arrived in the world of Pokemon GO and, alongside Team GO Rocket Leaders Cliff, Sierra, and Arlo caught more Shadow Pokemon and strengthened them through unnatural means.
They're using new technology to remain hidden from the players, but Professor Willow, Spark, Blanche, and Candela found a way to counter this tech, so Trainers can battle Team GO Rocket Leaders and conduct Special Research to find and defeat Giovanni.
The latest
Pokemon GO update
introduces Special Research that enables players to help Professor Willow and track down the Team GO Rocket Leaders, including Giovanni. Also, Team GO Rocket Grunts may drop Mysterious Components. Whenever you assemble six Mysterious Components, you'll be able to create a Rocket Radar, which can be used to scan the area around for the hideouts of Team GO Rocket Leaders.
Furthermore, as the title says, players can now battle Team GO Rocket Leaders after discovering their hideouts. Once they're defeated, you can rescue their Shadow Pokemon, which might have special qualities. Keep in mind though that if one player detects a hideout at a particular PokeStop, others can detect the same hideout in the same place.
Once they complete Special Research, players will receive a Super Rocket Radar, which will help them locate Giovanni, although some Grunts may pretend to be the villain you're looking for and get in your way. However, if you successfully identify Giovanni and manage to beat him, you may be able to rescue Legendary Shadow Pokemon.