Pokemon GO in regulatory hot water over its PokeCoins refund policy
5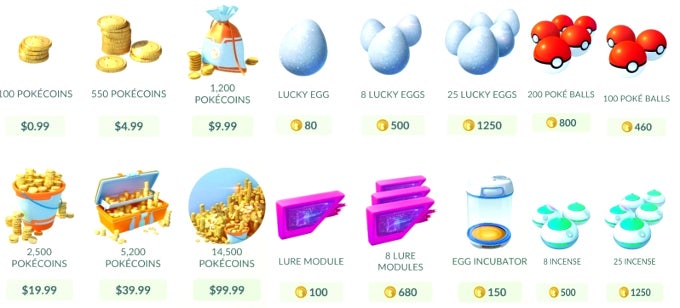 Niantic was smart enough to roll out its biggest
Pokemon GO update
since the game's inception in the summer, when every fan will be playing increasingly more than in the dreary winter months, and it almost nailed it, save for a
few glitches here and there
. Now, however, it has found itself in controversy regarding Pokemon GO's clunky refund system, and in South Korea at that, where the game was launched to a great fanfare not long ago, amassing millions of loyal fans that spend a lot on in-app purchases.
The Korea Consumer Agency (KCA) has issued a warning for "
unfavorable customer terms
" to Niantic, after numerous complaints how the refund system works. If you, for instance, bought about $100 worth (14,500) of PokeCoins (and these things happen in countries like Japan and South Korea), then used just 100 of them, Niantic treats the whole lot as used, and won't refund you the rest within the 7-day grace period that the local law allows. Moreover, due to problems with GPS spoofers, Niantic keeps the rights to lock folks out of the game, and they won't be able to get any money spent on items withing the game back.
That is why the KCA deems the company's legal terms too broad and defensive, and wants Niantic to change them. "
The terms are excessively undermining normal use of the service and are even restraining consumers' cooling-off rights
," according to one representative there. "
We will recommend the provider of Pokemon Go to reform the terms that are unfavorable for users. We also plan to discuss the issue with our U.S. counterpart, the Better Business Bureau, if necessary
." Word to the wise - don't spend too much money on PokeCoins at once.