The Water Festival returns to Pokemon GO with some special bonuses
0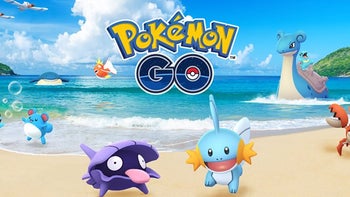 The folks over at Niantic have just confirmed that the Water Festival is making a comeback to
Pokemon GO
starting this week. The event will kick off June 7 at 1:00 pm PDT and will run through June 21 at 1:00 pm PDT.
During the Water Festival, special Water-type Pokemon like
Magikarp
and Wailmer will appear more frequently in the wild. But there's more, as some lucky players may even encounter a rare Shiny Shellder for the very first time during the Water Festival.
Here are some of the special bonuses Niantic promised to offer during the event: 3x Stardust for catching Water-type Pokemon, 2 km Eggs will hatch Pokemon like Totodile, Mudkip, and Corphish, the possibility to earn Double Candy and Stardust for every Egg hatched.
Last but not least, Raids will also feature powerful Water-type Pokemon for the duration of the Water Festival, including the return of the Legendary Pokemon Kyogre. Those players who manage to win the Kyogre challenge will also have the chance to encounter its Shiny form.