Have you spotted a golden Magikarp in Pokemon GO yet?
13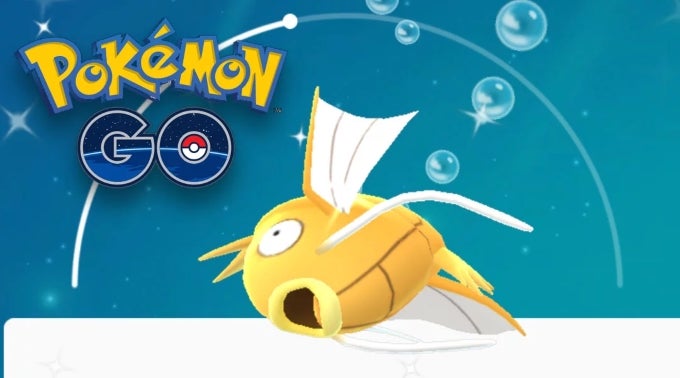 With the
Water Festival under way
, Niantic seems to have more surprises for us than we initially thought. It appears that the first shiny Pokemon has hit Pokemon GO, and it's non other, but Magikarp.
Players all over the world reported that they've been spotting a golden Magikarp in the wild, which was confirmed by Niantic in a blog post. It can also evolve into a shiny Gyarados, bearing the distinct red coloring it does in the old Pokemon games. The odds of coming across a shiny were not made public, but we have yet to come across one. Also, it's not clear whether or not the shiny Magikarp and Gyarados are event-specific, or they will continue to spawn after March 29, when the Water Festival ends.
Now, we have some bad news as well. While a lot of people have shown off their golden Magikarps, a growing number of players have reported that they caught a shiny fish, just for it to turn into a Ditto. So, in case that happens to you too, you're not alone.
No joke. I just caught a shiny Magikarp in #Pokémongo THEN it turned out to be a ditto. I feel vialated. And I can't prove a thing. !!!

— Den i Mordechai (@denimordechai) March 23, 2017
Pokemon Go: 'goddammit, ditto, i wanted that magikarp'

— Spooky Ghost Rat (@MorsRattus) March 23, 2017
Additionally, it appears that what could be a normal Magikarp for one user can turn out to be a shiny for another, so if you're hunting with friends, don't count on getting a golden Magikarp, just because your buddy got one from the same spawn.
In case you were lucky enough to come across a shiny Magikarp, do let us know. And if it was a Ditto, please accept our most sincere condolences.
source:
Niantic
via
Pocket-Lint
,
Forbes