PocketSafe app keeps you from butt-dialing with your BlackBerry 10 phone
5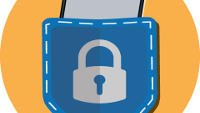 About a week ago, a federal appeals court in Cincinnati ruled that butt-dialers do not have a reasonable expectation of privacy. Because the person making the accidental call knows that keeping his phone in a rear pocket can lead to a butt-dialed call, there is no right to privacy in this situation. The appeals court said that a person who butt-dials a call is like the homeowner who leaves his window shades open so that the neighbors and others can see in. If you don't cover your windows, you have to expect people to look inside.
Well, if you own a BlackBerry 10 handset, a new app has been developed that can help you stop making these accidental calls. Called PocketSafe, the app uses the proximity sensor on your BlackBerry 10 handset. This is the sensor that turns the screen off when the phone is close to your ear to prevent accidental dialing, and to conserve battery life.
With PocketSafe turned on, if your BlackBerry 10 phone is in your pocket and the screen is on, the proximity sensor detects if there is something less than an inch from it. If there is something that close, and it remains that close for more than a second, it is a threat to butt-dial a call or send a jumbled, nonsensical text message. To prevent this from happening, the app shows a pop-up on the screen that will "consume" accidental touches. In other words, instead of touching the dialer or your texting application, these accidental inputs to the screen are touching a decoy that does nothing.
The app barely affects your battery, and there is a Battery Saving Mode that holds off for ten seconds before turning the app on. Still, ten seconds might be enough time to butt-dial some one.
PocketSafe can be found in BlackBerry World for 99 cents, but does require users to be running BlackBerry OS 10.3 or higher. You can try to grab a free copy by going to BlackBerry World. Swipe down from the top and tap Redeem. Enter promo code POCKETSAFEFREE and then tap the green FREE icon.
Even if you have to pay 99 cents for the app, it can save you from
exposing a secret to the wrong person at the wrong time
.
source: PocketSafe (
BlackBerry
) via
Crackberry