Planned maintenance updates for the T-Mobile myTouch 4G and 4G Slide bring mostly fixes
10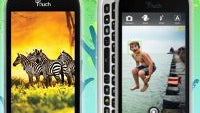 HTC devices such as the Sensation and Vivid are finallygetting in with Android 4.0 Ice Cream Sandwich, thanks to some recentlyavailable software updates, but that doesn't mean older HTC handsets are leftout of the loop in terms of general updates.
Well, if you happen to own either the T-Mobile myTouch 4G or4G Slide, devices that have been around for quite some time now, you'll bepleased to find upcoming maintenance updates headed your way. Basically, theyupgrade the software of these Gingerbread devices to version 2.32.531.1, and forthe most part, it should comfort those who are still dreaming about thepossibility of Ice Cream Sandwich.
For the T-Mobile myTouch 4G, the new software's contentsinclude a Google security update, new version of the Swype keyboard, andsome software improvements. Meanwhile, the T-Mobile myTouch 4G Slides getstreated to pretty much the same items, but owners can also expect improvementsto Wi-Fi calling, the Genius Button, and the Netflix app experience. Currently,the maintenance update is rolling out to the myTouch 4G starting today, whilethe myTouch 4G Slide will see its update starting on March 19th.
Indeed, it's nothing that's going to dramatically stir upthe experience on each device, but nonetheless, we're certain that handsetowners will still appreciate the continuing efforts to keep both devices up tosnuff.