Some Pixel users are having problems with the Google search bar on their home screens
9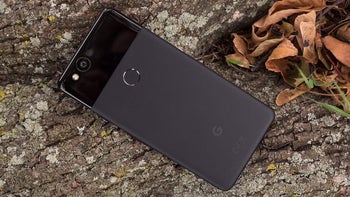 Several
Pixel
users who frequent Reddit are complaining about the Google search bar on their home screens. Apparently, the bar won't list users' past search histories or make recommendations when one or two letters are typed into the bar. This apparently is a bug that has been infesting all Pixel models. Rebooting the phone doesn't help, but one Redditor did find a workaround for his
Pixel 2 XL
.
This might not work on all Pixel models, but by enabling the Google feed inside the Pixel launcher, it returned the suggestions to the Google search bar on the
Pixel 2 XL
. Not everyone wants to find their Google feed when they swipe on the home screen from left to right, but if you use the Google search bar to find and launch apps, it might be but a small price to pay to get your search recommendations back.
The bug has been spotted on Pixel models powered by Android
8.1
Oreo and the Android P Developer Preview 4. Hopefully, Google gets wind of this problem and pushes out the necessary patch. We should point out that this issue only appears on the search bar found on the home screen. Open the Google app on a Pixel model, and all search functions are working as usual.