Your mom won't be impressed by Google's Call Screen transcript option rollout
3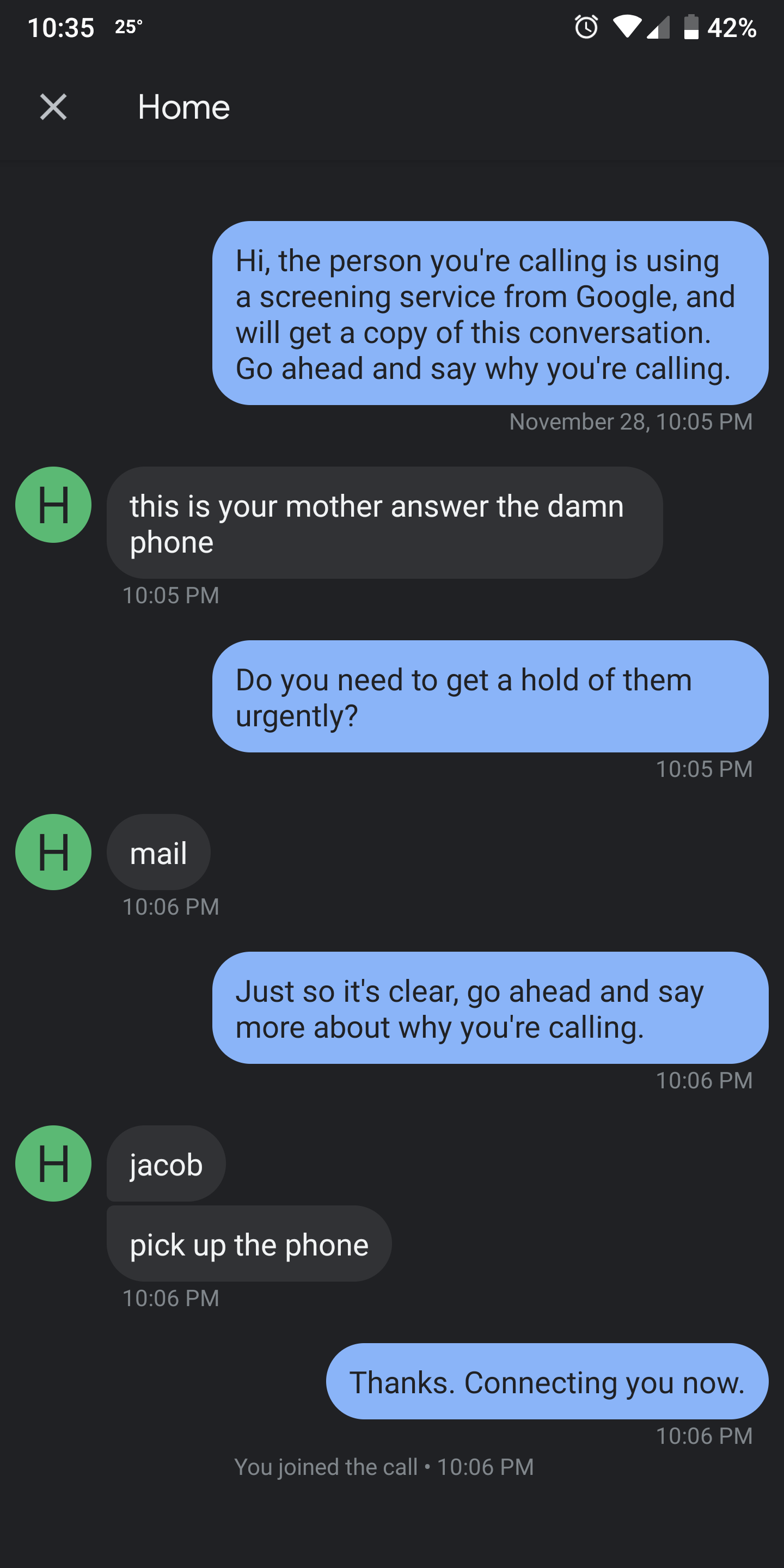 Google's promised call screener for the
Pixel 3
and
Pixel 3 XL
is apparently already rolling out in test batches for the chagrin of all the mothers involved. "Call Screen" does what it says on the tin - it prevents deplorable robocallers from contacting you.
There's that, and there is your mom calling, though, as you can see in the screenshot below taken by a
Reddit user
who got the screening goods on their Pixel. You see, the Call Screen function warns the caller that there will be a transcript of the conversation, the phone will take over, ask who is calling and the reason for the call. Meanwhile, a live transcription of the conversation is posted on your phone in real time.
You can choose to pick up the call, send a quick reply, or report the call as spam. Needless to say, the guy's mom was not impressed by this technology of the future and "roasted" the offspring after she realized she is going to have to get through every time now.
Recommended Stories