Google has a catchy new slogan for its latest Pixel 3a-iPhone XS comparison ad
9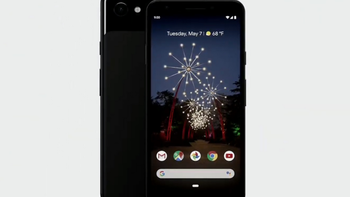 When it became apparent that Google was going to release a mid-range Pixel line, many couldn't understand why it would do such a thing; now, it is apparent. By offering the same top photography experience found on Pixel handsets, cutting corners here and there, Google can offer a phone with a great camera, fast Android updates and solid features for a smidgen of the iPhone's price.
And now Google is taking advantage of the virtual personal assistant wars. Most neutral observers call Google Assistant the best of the digital helpers, followed by Amazon's Alexa and Apple's Siri. So Google disseminated a tweet,
spotted first by 9to5 Google,
pointing out that while Phone X (again, the iPhone XS) has Google, the Pixel 3a
is
Google. And of course, we see the discrepancy in pricing at the bottom of the tweet.
What Google means is that the Pixel 3a has the Google Assistant built-in (and it can be summoned with a squeeze of the phone) while iPhone users have to install the Google Assistant app from the Apple App Store. Obviously, the iOS version of the app won't have all of the same functionality found on the Pixel 3a. And even many iPhone users recognize Siri's shortcomings.
While the Google Pixel 3a and Pixel 3a XL don't have an IP rating or support wireless charging as the iPhone XS does, you do have less stress on your wallet. Ultimately, it might depend on which ecosystem you favor.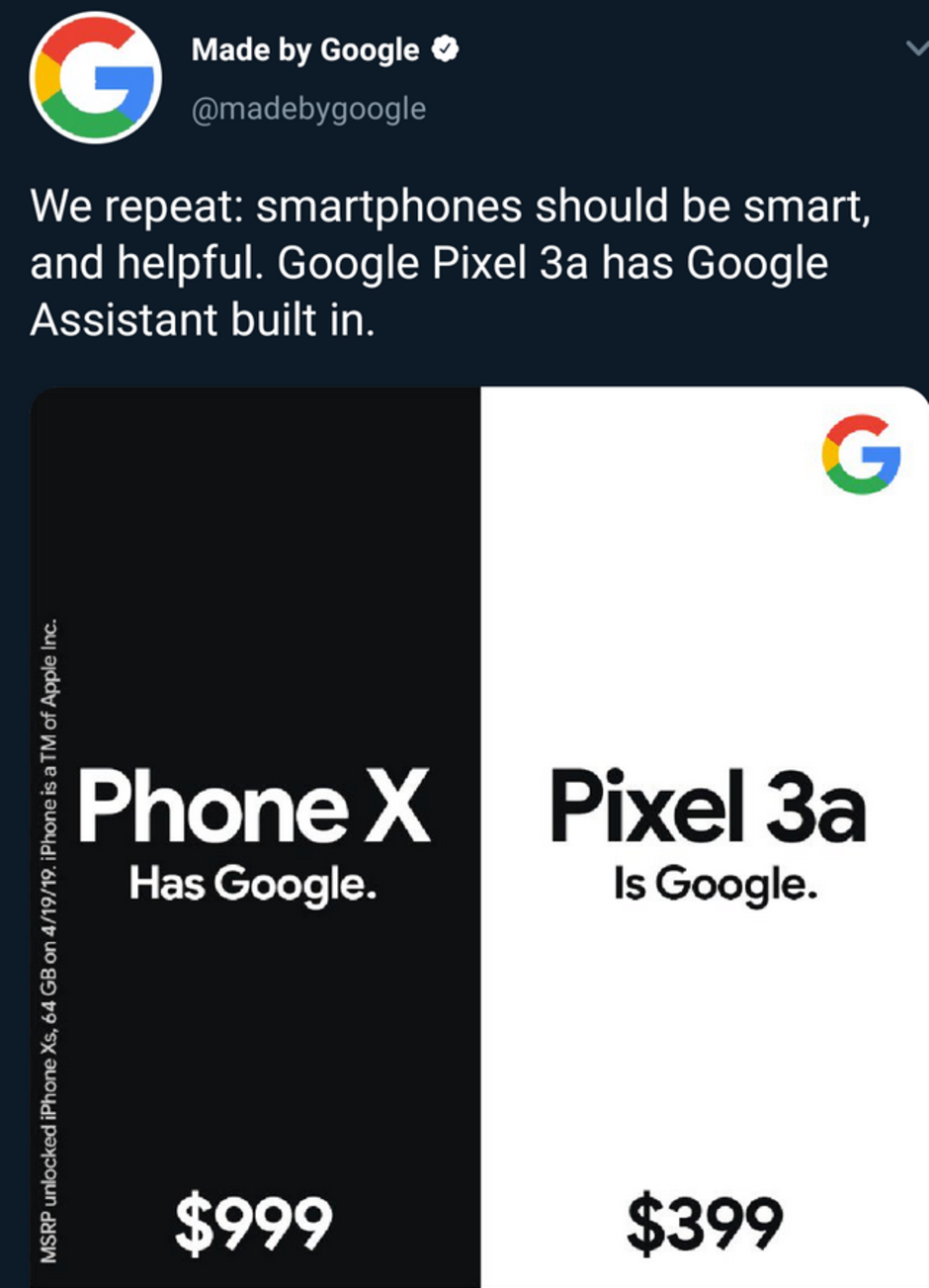 Phone X has Google; the Pixel 3a is Google