Pixel 2's eSIM Manager app now found in Google Play Store
2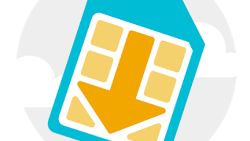 We've seen the size of the SIM card shrink over the years to nano size; now the next wave, eSIM, is coming. The eSIM designation stands for embedded SIM and the
Google Pixel 2
and
Google Pixel 2 XL
will be the first handsets to employ it. Instead of inserting a physical SIM card into a tray, the eSIM is attached to a phone's motherboard by the manufacturer. In this case, that is HTC for the Pixel 2 and LG for the Pixel 2 XL.
With eSIM, a code scanned by the camera can assign the device to a carrier, or clicking on a link inside an app can do the same thing. Not every carrier supports eSIM, but Google's own Project Fi hybrid MVNO does. And with the upcoming launch of the new Pixel 2 and Pixel 2 XL later this week, Google has posted the eSIM Manager app in the Google Play Store. The listing for the app notes that it is available only for select Android handsets. At the risk of repeating ourselves, outside of the Pixel 2 and Pixel 2 XL, no other handsets have an eSIM inside at the moment. That, however, is sure to change in the future.
Just last week,
the Device Health Services app was also added to the Google Play Store
. This app runs only on Nexus and Pixel branded models and includes the Battery Saver feature that reduces the brightness of the screen, stops apps from running in the background and turns off some features in order to extend the life of the battery. It also gives users the option of seeing the percentage of battery life available on the top of the screen, and allows them to optimize the brightness of the screen. We probably will see Google add more system apps to the Play Store since it makes it easier to update certain features individually without pushing out an entire Android update.
source:
eSIMManager
via
AndroidAuthority