Pinch to zoom ported over to DROID along with rest of Milestone firmware
This article contains unofficial information.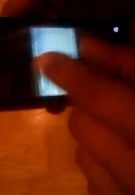 Thanks to AllDroid's mad scientists, firmware from the Motorola Milestone was ported over to its American version, the DROID with outstanding results. The pinch-to zoom feature that seems to be the one itch that DROID owners can't stop scratching, is supported as you can see from the accompanying video. Because of the different radios used in the two Android devices, the ROM is not stock and should drop in a few days according to AllDroid's founder, Brent Fishman. And Google Navigation is not harmed at all. So if you are planning on taking the risks involved just to avoid double tapping, or because you really, really like pinching, it shouldn't be too long before you will be able to multi-touch your life away on your DROID.
Motorola DROID Specifications
|
Review
source:
EngadgetMobile