Photo claiming to show front panel of the Apple iPhone 6 reveals new bezeless look, larger screen
42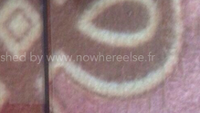 A photograph claiming to show the front panel of the
Apple iPhone 6
gives away a few clues about what we might expect from the next iteration of Apple's iconic smartphone. First of all, look at those side bezels. Can't find them? That is because it would appear that Apple is eliminating the side bezel and has sharply reduced the size of the top bezel. This allows Apple to increase the size of the screen without greatly increasing the size of the phone itself.
Obviously, with a story like this, we suggest that you keep a cynical eye when you view the pictures. The cut out for the home button does not appeared to be centered which actually could have allowed someone to obtain a discarded panel, or it could be indicative of a fake. And the bezels could have been scraped off.
Considering the number of leaks we saw last year prior to the unveiling of the Apple iPhone 5s and Apple iPhone 5c, we also should not dismiss the legitimacy of the panel so quickly. Compared with the panel for previous iPhones, you can see the larger screen and how the bezel work contributes to it.
The latest speculation is that Apple could be
moving up the introduction of the Apple iPhone 6 to July
. And there is still the matter of that rumored iPhone phablet with a 5.5 inch screen.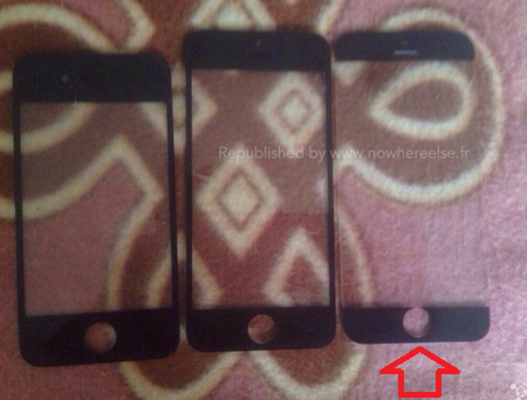 The arrow points out what is alleged to be the front panel for the Apple iPhone 6
Thanks, Anonymous Tipster!
source:
NWE
(translated)