Phones with highest SAR radiation value in 2018
52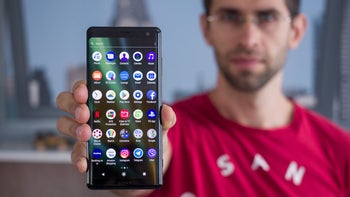 Are our phones safe to use?
This is a question that is very hard to answer: linking cell phone radiation to health problems is no easy task and isolating radiation as the one decisive factor is even harder. And while the industry is quick to dismiss the dangers of cell phone radiation, it's worth taking some precaution. Especially considering that there are a bunch of studies linking the use of laptop computers in the lap with all sorts of problems, including male infertility.
In the case with phones, there is one measurement that you can look to measure the effect a device has on the human body and it's the SAR. SAR stands for specific absorption rate and while it is a ridiculously old and outdated standard (the testing method was conceived in 1996 when there were no smartphones and it hasn't changed since), it does provide at least some measurement.
Phones with higher SAR rating are considered potentially more dangerous, and all phones pass testing to ensure they are below a certain threshold. So what phones have the highest and what phones have the lowest SAR radiation values in 2018? Let's take a look.
Looking at all these values, the Sony Xperia XZ3 is clearly the winner in terms of being the one with lowest SAR rating.
Theoretically, this should translate in the XZ3 being the safest phone to use.
Samsung's Note 9, S9 and S9+ are also rated at very low levels of SAR when used at the head, which is definitely reassuring.
The LG G7 is another phone that has a low SAR rating when used at the head, so those looking for the safest phones, have these as their top options.
Apple's 2018 crop of iPhones have much higher values, but of course, all of these phones fall within the legal limits.
Are you picking phones based on their SAR values and are you concerned with cell phone radiation? Let us know in the comments below.
Recommended Stories