Phablets score 21% of Q1 2015 smartphone sales in the US, Apple's iPhone 6 Plus leads the pack
66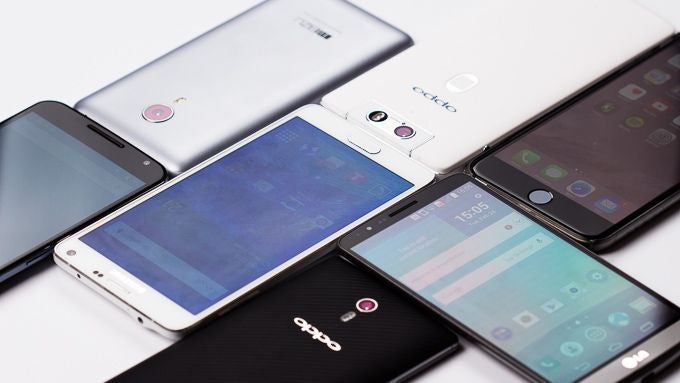 According to a new report from Kantar Worldpanel, phablets accounted for 21 percent of all US smartphone sales during the first quarter of 2015. During in the first quarter of 2014, estimates show that phablets represented just 6 percent of all smartphone sales in the US, meaning that phablets nearly quadrupled their slice of the smartphone pie in just a year. Although the term is now starting to lose its identity, any smartphone with a screen size of 5.5 inches or larger is considered to be a phablet.
As many might have guessed, the
Apple iPhone 6 Plus
is one of the major drivers behind the increasing number of phablets purchased by US customers. The company estimates that the iPhone 6 Plus represents about 44 percent of all phablets sold in the US during the quarter. By correlating these numbers, the iPhone 6 Plus should account for about 9.24 percent of all US smartphones sales. However, even if Apple's phablet is not taken into consideration, phablets would have still gained market share, as all of the other phablets still account for about 11.76 percent of all smartphone sales during the time period.
Although phablets are gaining traction, this doesn't mean that smartphone buyers aren't interested in smaller screen sizes anymore. Kantar's research shows that 43 percent of iPhone customers and 47 percent of Android smartphone customers cite screen size as the main reason for purchasing a particular smartphone.
The same report also claims that Apple was the most successful smartphone manufacturer with three out of the four major carriers in the US. At AT&T, iPhones are estimated to account for 59 percent of all smartphone sales during Q1 2015, with the percentage dropping slightly at 50 percent for Sprint, and down to 42 percent for Verizon. Samsung, Apple's main rival in the smartphone market, won over T-Mobile customers, with a share of 42 percent during the quarter.
Another report from Kantar shows that nearly a
third of iPhone/iPad sales came from Android switchers within Europe's 5 biggest markets
. In the US, however, it looks like camp-switchers are not as common. The report that we're discussing in this article shows that just 11.4 percent of new iPhone owners have switched from Android, and this percentage stood at 14.6 percent a year ago. Android is also losing its power to tempt camp-switching: just 5.9 percent of new Android smartphone owners have switched from iPhones during Q1 2015, down from 9.8 percent in Q1 2014. For more details, make sure to follow the source link below.