Pay as low as $229.99 for the 32GB Nexus 5X from Groupon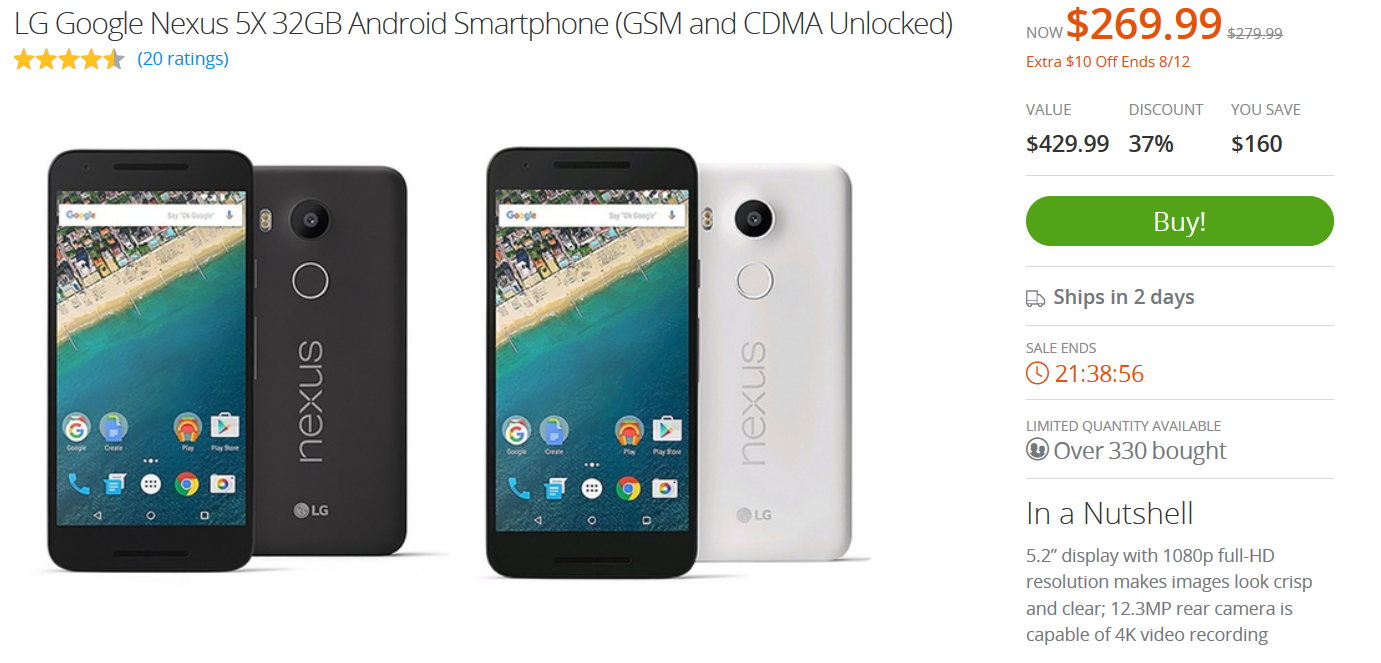 Pay as low as $229.99 for the 32GB Nexus 5X from Groupon
With two new Nexus handsets rumored to be on the way, inventories of the current Nexus models are being drawn down to make room on the shelves for the new stock Android phones. The best way to reduce inventory is to hold a sale, and that is why you can pick up the 32GB
Nexus 5X
right now for as low as $229.99 from Groupon.
There is a caveat. Groupon actually has the model on sale for $269.99, but first time customers receive a discount of $40 on this phone; if you've never used Groupon before, the Nexus 5X is yours for $229.99. But that price is good for today only. Starting tomorrow, August 13th, the price of the phone goes up $10 to $279.99. With the $40 discount, that is a $239.99 price for new Groupon customers. Considering that the regular price for the LG built handset on Groupon is $429.99, you're still saving a lot of money no matter how you slice it.
To save the extra $40 and pay $229.99 for the 32GB Nexus 5X ($239.99 starting on August 13th), use the Coupon Code
FIRST
when checking out. The code is good only until August 15th, so keep that deadline in mind.
Over 330 units have been sold thus far, and you don't want to find out that all of the inventory has been sold just as you're ready to make the purchase. So if you're interested in buying the 32GB Nexus 5X at an attractive price, click on the sourcelink. We should add that the phone is CDMA and GSM unlocked.
source:
Groupon