Pandora updated for "upcoming Android OS"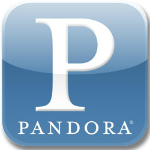 The still unofficial Nexus tablet hasn't even been announced yet, but the rumors surrounding it and the flavor of Android it will have just keep coming. The newest teaser comes from Pandora, which just updated its Android app. In the changelog for the Pandora app is a somewhat cryptic entry which states that the app has been updated with "compatibility support for upcoming Android OS". That certainly seems to point to the emergence of Jelly Bean coming soon enough, especially when added to the
benchmarks from the Nexus tablet
that we saw, which seemed to say that Android 4.1 would indeed be Jelly Bean.
Of course, beyond the fact that this adds to the growing info that Jelly Bean is coming soon, it also shows that Google has been giving developers access to the Jelly Bean SDK. We would hope that this means manufacturers are also seeing the code, which could mean quicker updates. People tend to take the date that Google puts the code in the open source repo as the day that work starts on upgrades, but we know that
Google does seed OEMs
with update code before that.
Other than the telling update for Pandora, the app has gotten various bug fixes and updates to the settings and registration options in the app. If you're looking for Pandora, it's available for free in the
Google Play Store
.